Product Announcement
Ultra-Premium Collection - Charizard announced for October 2022
Charizard
Pre-Release
Sword&Shield
Ultra-Premium-Collection
A new Ultra Premium collection has been revealed and it's all about Charizard! This product releases on the 28. October 2022 and the retail price should be $119.99.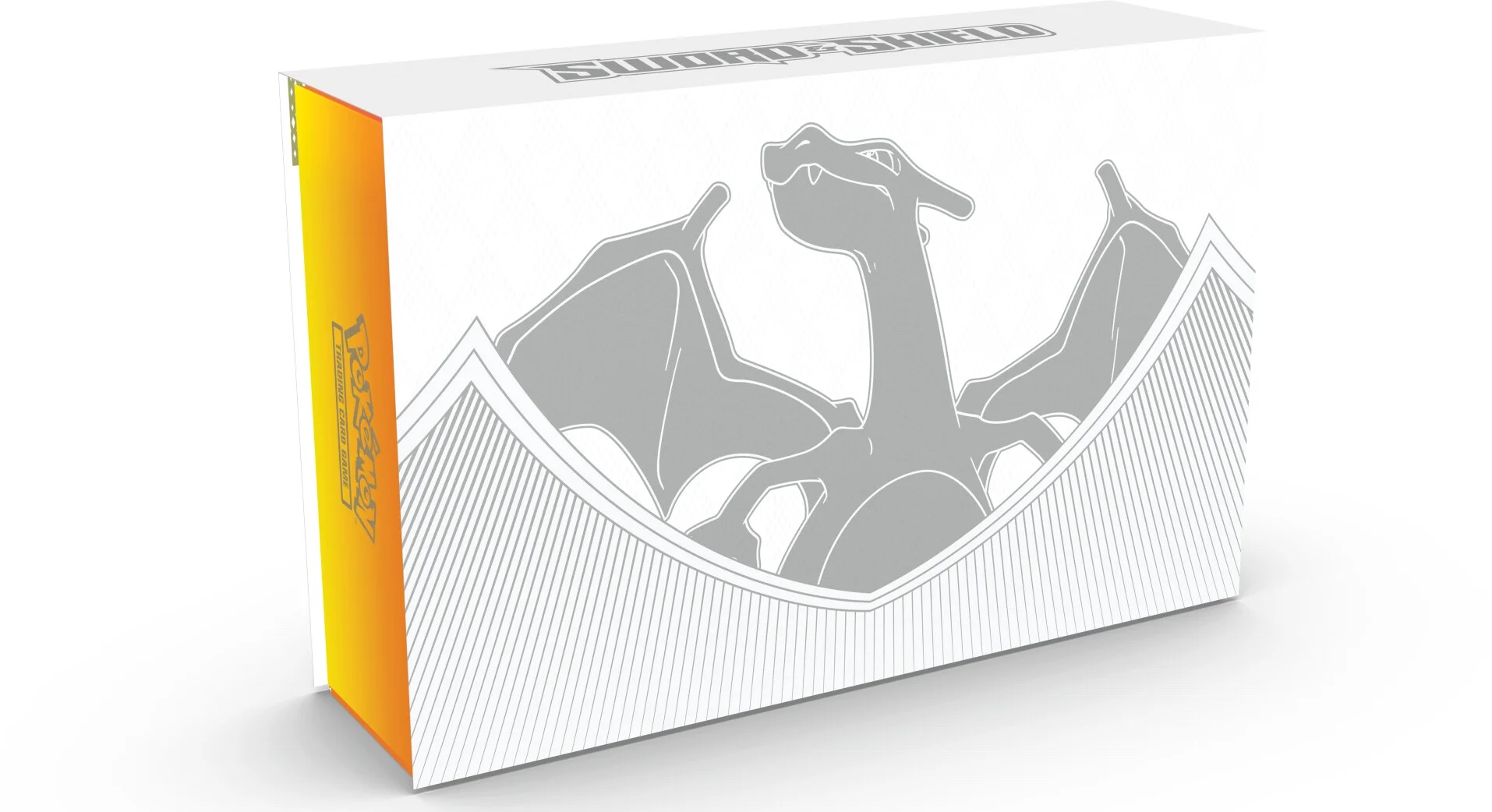 We finally have news about the upcoming Ultra-Premium Collection box that will come this fall.
Pokébeach first announced this wonderful news! We will be getting Charizard-themed Ultra-Premium Collection this time.
The box should contain three promo cards containing a Pokémon V, Pokémon VMAX, and Pokémon VSTAR Charizard. Also included will be sleeves featuring Gigantamax Charizard, some accessories for the TCG like a coin, damage counter, condition markers, and a few other items. See the content list down below.
Very interesting will be the 16 boosters of the Sword & Shield series.
The Ultra-Premium Collection could contain boosters from every Sword & Shield set. For example like the very first Sword & Shield set, or the Champion's Path set, or Evolving Skies, or even the upcoming Lost Origins set. Just naming a few here, but you get the point. We might be able to open packs that were released back in early 2020!
A Charizard-themed box means that the box will be desired by many collectors and sadly scalpers. The MSRP of 119$ would be a dream, but for many of us, it will probably be more expensive and hard to get. If the included promo cards are anything like the ones from the Celebrations UPC, then this will be a high-value box for sure.
Box contents
Sword & Shield Ultra-Premium Collection Charizard will include:
3x etched foil promo cards: Charizard V, Charizard VMAX, and Charizard VSTAR
1x playmat featuring Gigantamax Charizard
65x card sleeves featuring Gigantamax Charizard
1x metal coin featuring Gigantamax Charizard
6x metal damage-counter dice
2x metal condition markers
1x acrylic VSTAR marker
16x Pokémon TCG booster packs from the Sword & Shield Series
1x A player's guide to the entire Sword & Shield Series
1x A code card for Pokémon TCG Live